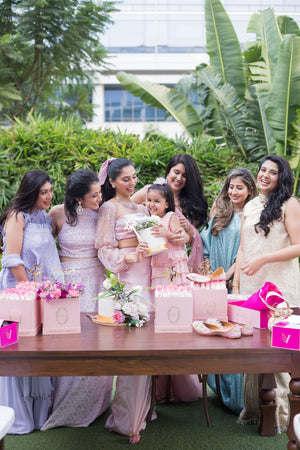 wedding favors for bridesmaids
If you've reached this page it means that you are getting married and want to gift your loved ones something very special.. and that's what we are here for.
Take a look at an extremely special bridesmaid gifting done by us for Pernia Qureshi for her best friends just before her big day!
Pernia Juttis
Make your bridesmaids feel special by gifting them these breath-taking juttis along with personalized notes in gorgeous packaging that they could wear for your functions. This makes for the perfect gift and unforgettable memories that they will cherish.
To inquire about our wedding favors, leave your details below and we will reach out to you within 24 hours